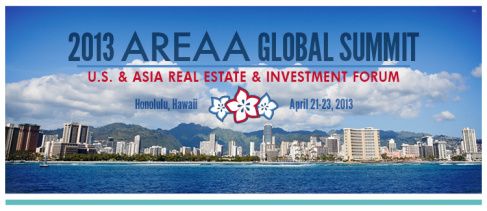 AREAA, the Asian Real Estate Association of America recently held its 2013 Global Summit in Hawaii. Several Sotheby's International Realty brand leaders were invited to speak at the Summit including Brett Dickinson from Pacific Sotheby's Realty's La Jolla office. The 2013 Global Summit provided an opportunity for industry professionals to explore emerging markets, learn best practices for working with international buyers and build their understanding of global investment strategies.
Specialty panels covered in-depth topics including; doing business in Asia and around the world, reaching the global consumer, technology and real estate and financing solutions for global investors. Dickinson addressed the audience of an estimated 400 affiliates from around the globe on the topic of "Who's Buying Where? Leading Cities for International Buyers." The Summit gave Dickinson a great opportunity to promote San Diego as one of the major West Coast real estate markets as well as the opportunity to network with affiliates through out the Pacific Rim and develop relationships to bring foreign investors to our city. "I had such a great experience speaking at the recent AREAA Summit in Honolulu," says Dickinson.  "I participated in a panel discussion regarding foreign real estate investment opportunities in major US cities, and was proud to represent and tout America's Finest City-- San Diego."
Other guest speakers representing the Sotheby's International Realty brand included Philip A. White, president and CEO of Sotheby's International Realty Affiliates LLC; Kathy Korte, president and CEO of Sotheby's International Realty, Inc.; Michael Pallier, principal at Sydney Sotheby's International Realty; Dave Carson, executive vice-president & partner at Sotheby's International Realty and Stacy and Dean Jones of Realogics Sotheby's International Realty.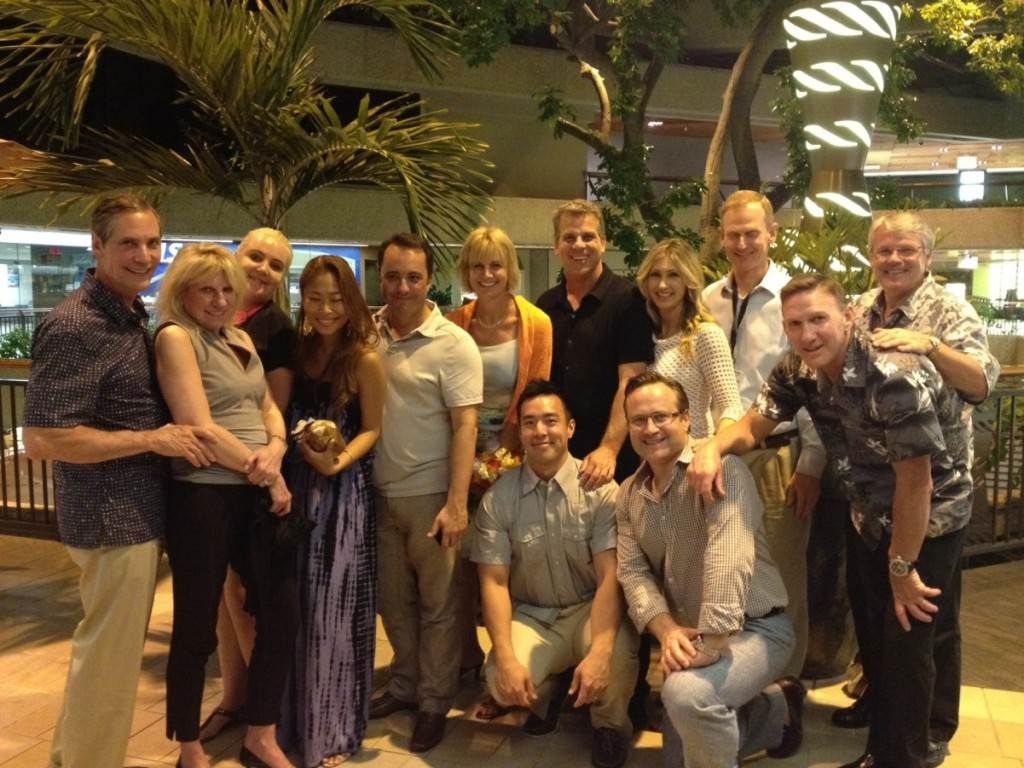 Sotheby's International Realty's Pacific Rim was well represented during a private dinner hosted by Philip White, President of Sotheby's International Realty and included representatives from Canada, the Philippines, Australia, emerging markets in Asia and the United States (New York, Seattle and San Diego).  Photo credit Realogics Sotheby's International Realty.
Pacific Sotheby's International Realty has more than 300 agents in 11 offices in San Diego County. The firm's listings are marketed on the pacificsothebysrealty.com website and the sothebysrealty.com global website. In addition to the referral opportunities and expanded exposure generated from this source, both its' brokers and clients benefit from an association with the Sotheby's auction houses and worldwide Sotheby's International Realty marketing programs. The Sotheby's International Realty network currently has 12,800 sales associates located in approximately 660 offices in 47 countries and territories worldwide.