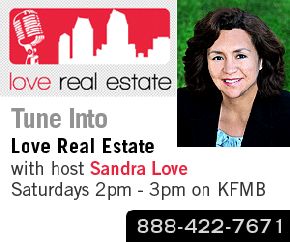 Pacific Sotheby's Realty proudly welcomes Marie Jo Atkins to the company's Inland Corridor office. The Atkins Team includes Marie Jo, Buyer's Specialist - Penny Caughey, Listing/Marketing Coordinator -Lelia Olenik and Office/Escrow Manager - Vicki Pellegrini.
"Marie Jo is a powerhouse in San Diego's real estate industry, building her reputation on honesty, integrity and experience," says Brian Arrington, CEO, Pacific Sotheby's Realty. "We are thrilled to have her as a representative of our company and our brand."
Marie Jo Atkins began her real estate career in 1994 and has been at the top of her game ever since. She has soared, accumulating numerous awards and accolades within the industry earning the respect of her peers in the real estate community.  In addition, this past year Marie Jo reached a milestone in the industry by surpassing over $1 billion in sales volume and it continues to grow!
Above all, Atkins values the respect she has earned from her past clients who return to her and the referrals she receives from them. "Selling real estate is about people, not just about buying and selling a home. It is my goal to build lasting relationships with my clients so I can continue to support them well beyond the close of escrow," says Atkins. "My team and I look forward to utilizing the marketing tools and global reach of the Sotheby's International Realty network to provide our clients with even more opportunities for success."
Marie Jo's multi-lingual and multi-cultural background coupled with her extensive travel experience has aided in her ability to relate to numerous types of personalities and situations. Similarly, she has built a team of diverse and experienced professionals who work cohesively together to ensure their clients receive the highest level of service and communication resulting in seamless and successful transactions.