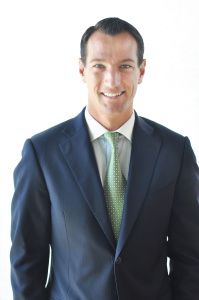 Andrea began a career in real estate in 2004. Her family was in the construction industry and for over 25 years she has invested in real estate and has been fascinated by homes. This, paired with her love of helping others and building lasting and friendly relationships with people, drew her to the real estate business.
Using her comprehensive market knowledge of not only North County San Diego, but greater San Diego in general, Andrea is able to target the areas that are most suitable and desirable for her clients. She is fastidious about keeping up to date with these ever changing trends and carefully studies new and changing laws affecting real estate to ensure the success of her clients' transactions. It is her years of negotiating, constant communication, use of outstanding marketing materials provided by the Sotheby's International Realty brand, and sense of professionalism and integrity that set her apart from the competition and endear her in the hearts of her clients.
Andrea is a certified ABR and ePRO REALTOR® who helps all varieties of clients with a wide and varying range of needs. This includes: first time homebuyers, families looking for larger homes to accommodate their needs, people looking to downsize their homes, and investors looking for great opportunities. She also specializes in the sale and purchase of luxury homes in some of the most exclusive communities in San Diego, and keeps up to date with all the booming new construction of homes.
One specific niche that she has addressed is that of corporate relocation. She created Destination San Diego to help corporations with the relocation needs of their upper and middle management. She has aligned herself with corporations such as Amylin Pharmaceuticals, Illumina, Sierra Wireless, and several others to assist with this specific need that she felt was not being met in the San Diego Market.
Andrea has created a team of highly experienced and dynamic professionals including Kelly Corning, Cheryl Wierwille and Marianne Edwards Tercero. Each of these REALTORS® brings specific expertise and professionalism to help their clients achieve their home needs and exceed all expectations.
On a personal level, Andrea has been active in the community all her life and is presently involved with the Beach and Country Guild in Rancho Santa Fe, which supports United Cerebral Palsy in the San Diego region. In addition, she is involved with the La Jolla Symphony and is just starting the application process to join Club 33 Rotary.