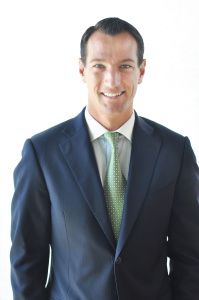 After a highly successful career in the corporate sales world, Darin along with his wife Jennifer, started their own real estate appraisal company in 2000 and grew their business by 400% over the next 8 years. In 2010, Darin took his proven and impeccable sales record into the residential segment of the industry. Since then, his knowledge, expertise and commitment to customer service have enabled him to deliver top-level results to his clients. 
"Darin's is a true professional, with excellent sales and negotiation skills," says Don Conley, Manager, Pacific Sotheby's Realty. "He has a passion for our industry and works tirelessly on behalf of his clients. We are thrilled to have him on board."
During his first year in real estate, Darin was awarded the prestigious honor of Rookie of the Year. Since that time he has continued to establish himself as one of the top performers in the industry growing his business exponentially over the past five years, as well as earning several sales awards and accolades.
He recognizes that real estate is built on hard work, integrity and establishing solid relationships, with both his clients as well as other agents. Darin has worked hard to establish himself as a trusted leader in the industry. He looks forward to utilizing the marketing and advertising tools provided by Pacific Sotheby's Realty and their global network to continue to give his clients every advantage in the market.
Darin's passion for helping people extends well beyond his work life as he is highly involved in his children's sports and school programs and supports several charitable organizations through both direct philanthropic contributions and the gift of his time. 
Darin Charp can be reached at 858.395.1009 or via email at darin.charp@sothebysrealty.com.